It seems like the modern car industry presents new models every couple of months. The number of new nameplates, designs and versions is overwhelming. Even the most experienced car enthusiasts have a tough time keeping up. Gone are the days when manufacturers had four models with well-known names, designs, and features.
The average life span of the car model is around six years. That means whenever a manufacturer introduces a new car, they are already planning their next one. However, the car industry is full of models that have been in production for an extremely long time. In fact, they've lasted way beyond anyone's expectations. These are not the long living nameplates, because there are plenty of those.
These are the cars they produced for several decades, more or less leaving them unchanged. So here is a showcase of the 20 true marathon-running car models. These are the cars they sold for years and years. You may be surprised to find out just how old some of them are, so keep reading.
Mercedes SL R107
They introduced the venerable Mercedes SL with chassis code R107 in 1971, selling it until 1989 when they replaced it with the famous R129 model. For 1971 standards, the R107 was an advanced model. But by the late '80s, it was already outdated, especially in interior trim and equipment. However, during its 18 years of production, it sold well and become a symbol of the high-class convertible segment.
Ford Model T
The Model T was the first truly mass-produced automobile with Ford building over 15 million until 1927. Also, it was a car that motorized the globe. In fact, it laid the foundation for the modern car industry with assembly plants in foreign countries and other continents.
But when they presented the Model T in 1908, the world was still using horse-drawn carriages. However, by the time Ford discontinued it in 1927, the automobile age had successfully started. And during its 19 years of production, this car changed the world.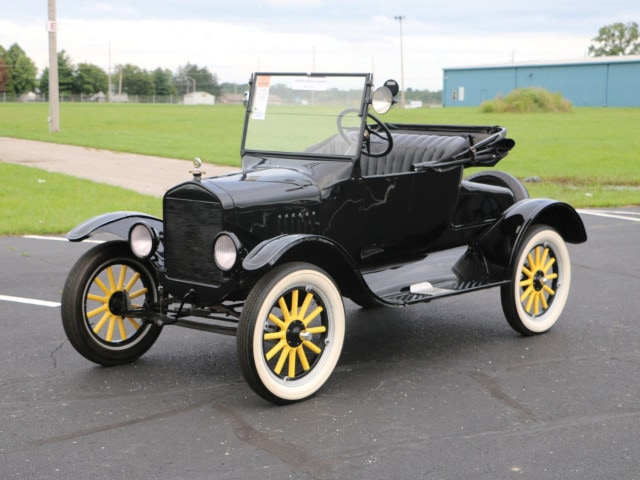 Fiat Panda
This tiny Fiat is virtually unknown in America, but it quite common in Europe. Fiat unveiled it in 1980 and discontinued it in 2003. But they sold this car for a full 23 years and in millions of copies. With its compact dimensions, spacious interior and optional 4×4 drivetrain, the Panda was affordable and easy to maintain. And most people believe that was the key to its popularity and longevity.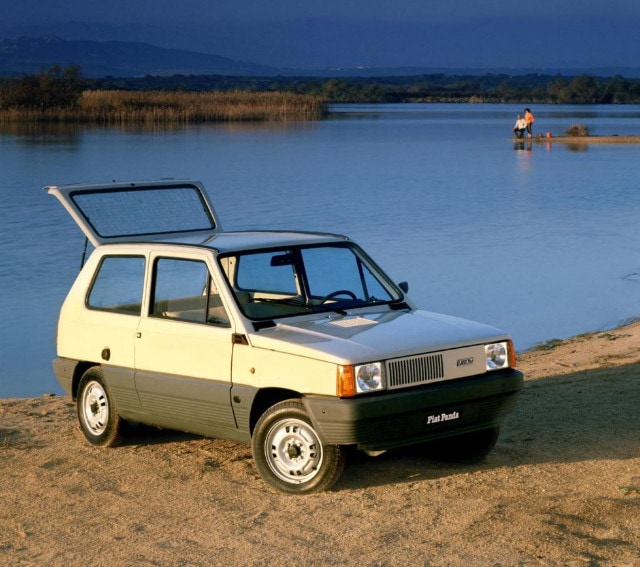 Range Rover
Luxury SUV models are common these days, but it started in 1970 with the introduction of the Range Rover. It was the first off-road car that offered creature comforts, a nice design, and good on-road manners. It sold well and it proved to be highly influential up to this day. In fact, the first generation stayed in production until 1996. In fact, the original Range Rover had a life span of 26 years.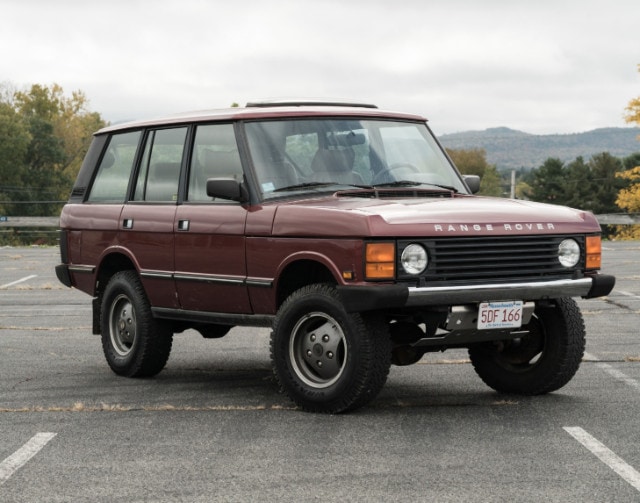 Jeep Wagoneer/Grand Wagoneer
Jeep Wagoneer was one of the classic models that made Jeep the world's best manufacturer of off-road vehicles and SUVs. They presented it in the early '60s as the first luxurious off-road model. It was a vehicle perfect for crossing deserts, as well as cruising highways. On the market from 1963 to 1991, they sold the Wagoneer/Grand Wagoneer for a whopping 28 years.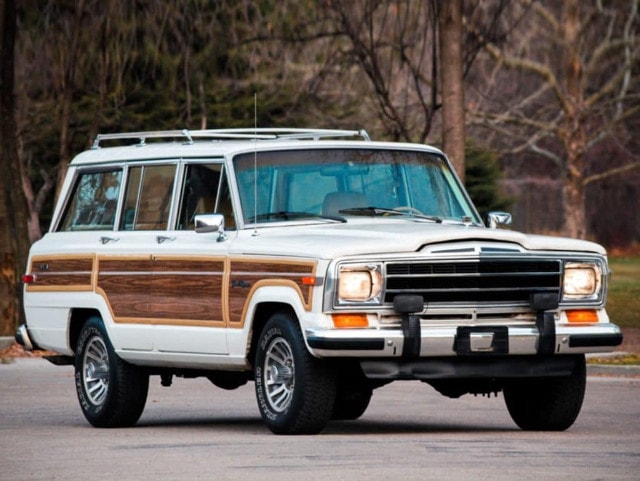 Volkswagen Jetta Mk2
When Volkswagen introduced the Golf Mk2 in 1983, the Jetta, its sedan version, followed soon. They stopped their European production in 1991. However, Volkswagen transported their production lines to China and continued to produce it there. They finally ceased production in 2013 after 29 years.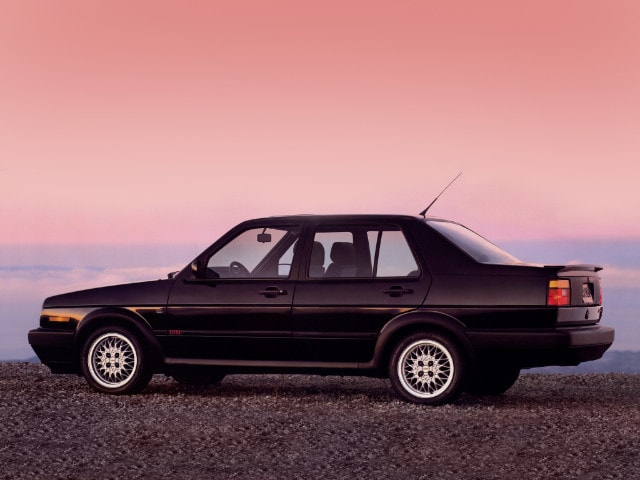 Toyota Century
The Century was a hand-built vehicle that was limited in production. A highly formal limousine, Toyota designed it for the Japanese royal family as well as for high-ranking Yakuza members. They introduced the first Toyota Century in 1967. It stayed in production for 30 years with minimal changes to its technical layout or design. Toyota built the Century as an RHD model, selling it in Japan as well as a few selected Asian markets.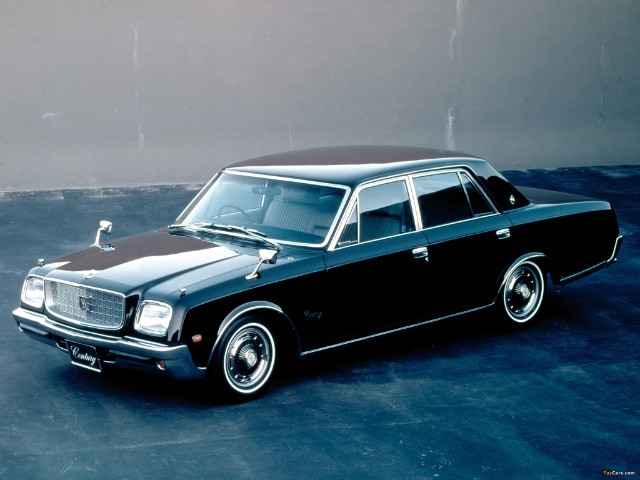 Peugeot 404
The Peugeot 404 was a popular French mid-sized family sedan they produced from 1960 to 1991. It came equipped with a 1.5 or 1.6-liter four-cylinder gasoline engine, and even a 1.9-liter four-cylinder diesel unit. One of Peugeot's bestsellers, it was well-received on other continents and even sold in the United States.
When Peugeot presented it, it was a masterpiece of contemporary car design with its chromed grille and rear fins as well as its straight and elegant lines. And that is why it stayed in production for 31 years.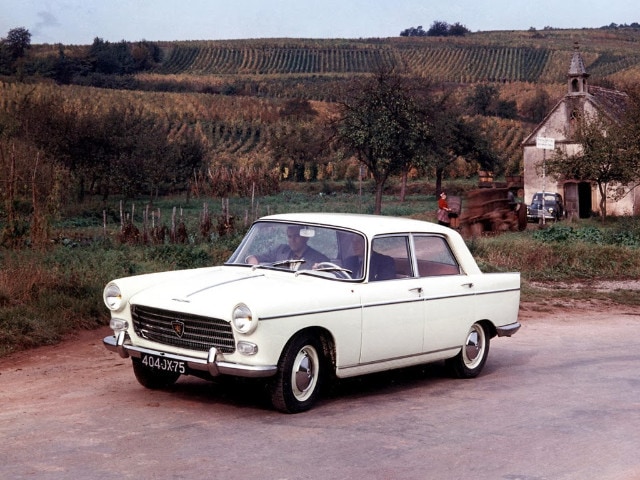 Land Rover Defender
They presented the original Land Rover in 1948. For decades, it was the ultimate off-road vehicle. However, the released its modernized variant, the Defender, in 1983. It came with much-needed improvements and modernized components. This model proved so popular, it stayed in production for 33 years, all the way up to 2016.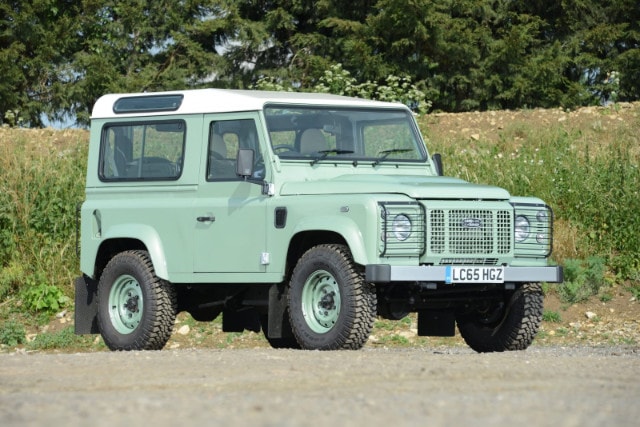 Lada Riva
They unveiled the Lada Riva in 1980, basing it on the old Lada 1500, which was a copy of an old Fiat 124 Sedan. And they discontinued this model in 2012. Over the decades, the car changed little, retaining its recognizable boxy shape. Lada managed to sell it worldwide over 32 years, but the majority of its production ended up on the domestic Russian market.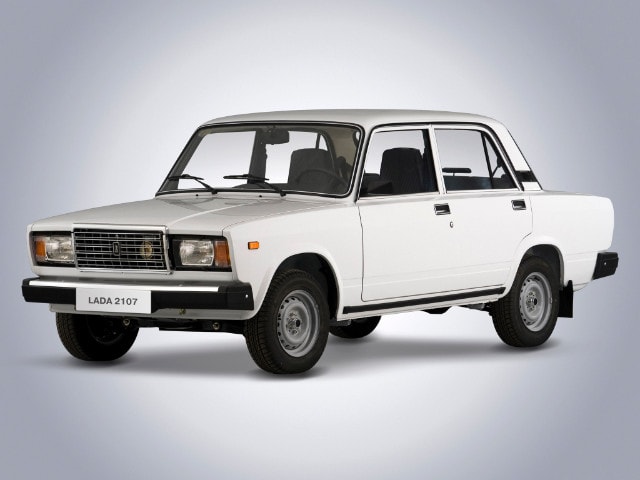 Renault 4
The Renault 4 was a global success, being sold and assembled all over the world. Production started in 1961 and ended in 1994 after 33 years and over eight million examples. This was an amazing achievement for a tiny French car with diminutive engines and no performance potential at all.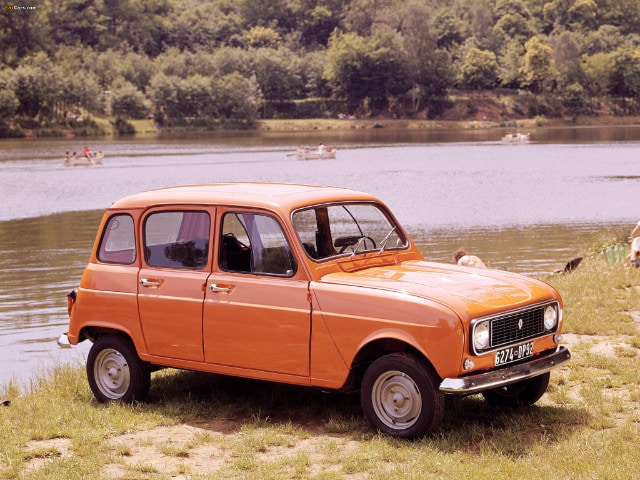 Toyota Land Cruiser 70
Toyota introduced the Land Cruiser in 1984 and still make it today. But the Toyota Land Cruiser 70 is one of the best off-road models that money can buy. From the outside, the Land Cruiser 70 is the same as it was 35 years ago.
However, to cope with the various safety and environmental standards, Toyota constantly upgraded this car over the years. Sadly, because they only sell it in selected markets around the world, the Land Cruiser 70 is not available in the U.S.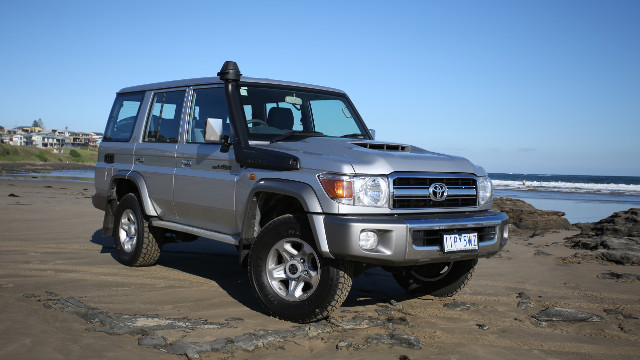 Volkswagen Golf Mk1
Most people know that the Volkswagen Golf Mk1 was an influential car. In fact, it caused quite a sensation when they introduced it in 1974. However, nobody thought it would stay in production for 35 years. Although the production of the Golf Mk1 stopped in Europe in 1983, the five-door version continued in South Africa all the way up to 2009.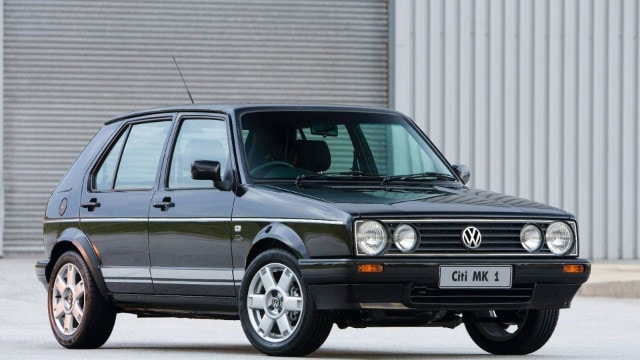 Mercedes G-Class
Mercedes presented this military off-roader turned luxury SUV in 1979. But for decades, they only sold it to law enforcement agencies and armies all over the world. During that period, the original car hardly changed at all. In fact, they made the most changes to the design and the interior for more comfort. Finally, they replaced the G Class in 2017 with an almost identical new model after 38 years on the market.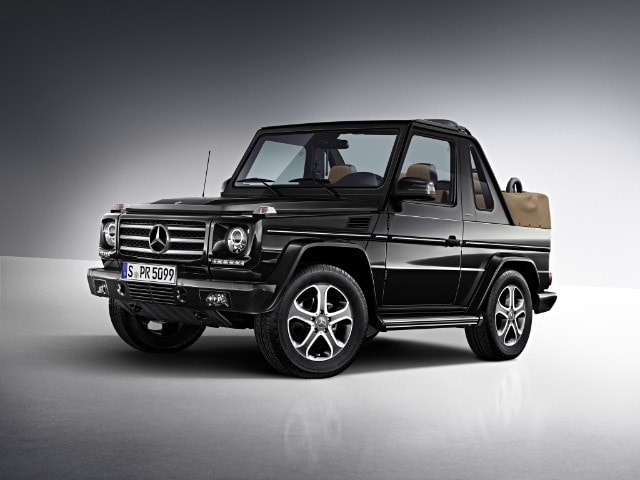 Mini Moris
When they first introduced it in 1959, the Mini featured the unusual concept of a transversely mounted engine with front-wheel drive, which made it revolutionary. Fast forward 60 years and all front-wheel-drive compact cars in the world have the same layout as the Mini. Due to its compact size, great driving dynamics and image, the original Mini stayed in production all the way to 2000. And that means they built the Mini Moris for a full 41 years.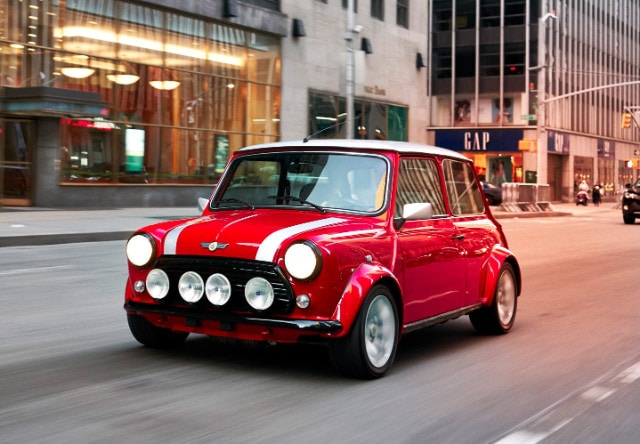 Lada Niva
This model was the first car they designed and constructed without help from Fiat. Also, it was the Soviet Union's vision of an SUV. The development of this model began in 1971, and the production model came in 1977 bearing the VAZ 2121 name. Since then, the Niva has come in many different versions and with numerous updates. But the basic shape and technology has stayed the same for exactly 42 years since you can still buy a new Niva today.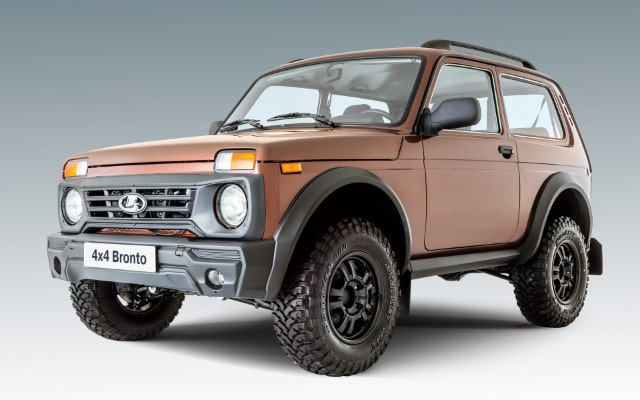 Citroen 2CV
The idea behind the Citroen 2CV was to present the most affordable family car possible. It would be minimalistic and utilitarian, but still have a certain level of comfort. And, it had to have enough space for four occupants and their luggage. They showed the first Citroen 2CV in 1948. Soon, it became a bestseller, and not only in France, but also in the rest of Europe.
Despite its diminutive power and performance, the Citroen 2 CV was immensely popular all over the world. In fact, Citroen sold almost four million copies. It was also briefly for sale in the USA, but it didn't attract much attention from car buyers. They ended production in 1990 after a full 42 years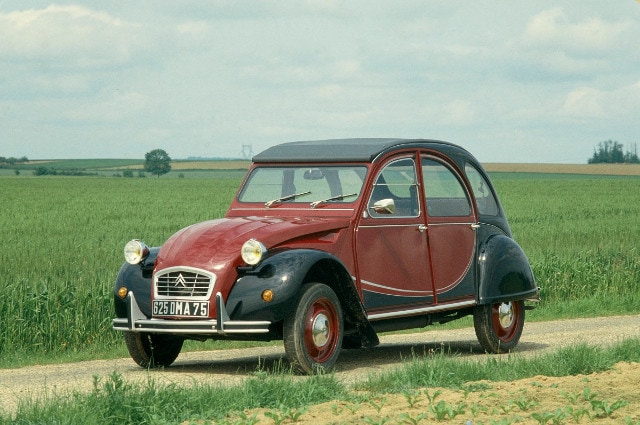 Hindustan Ambassador
If you've never heard of this car, don't feel bad. Hardly anybody outside India knows about it. The Hindustan Ambassador is a copy of the British Morris Oxford Sedan. It started its production run in 1958, selling in India until 2017. During its amazing 49-year production run, the Ambassador has changed little, becoming a symbol on India's crowded roads.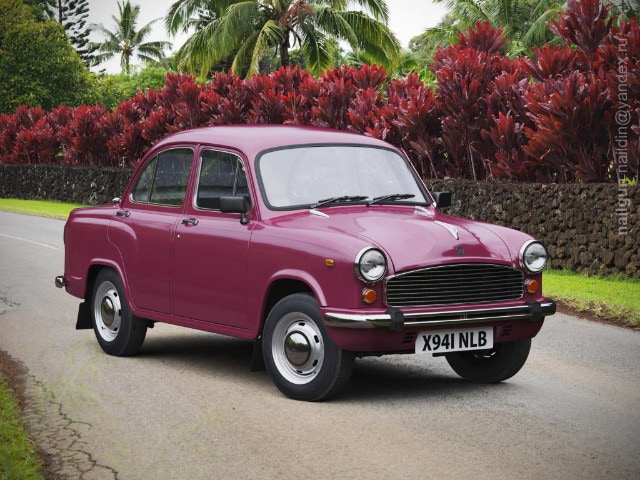 Morgan 4/4
Morgan first introduced the 4/4 in 1955 and this little British roadster is still in production. That is quite a remarkable achievement even though the Morgan 4/4 wasn't the latest word in technology and design. For 64 years, buyers have lined up to purchase this hand-made open-top model and this little Morgan shows no signs of stopping.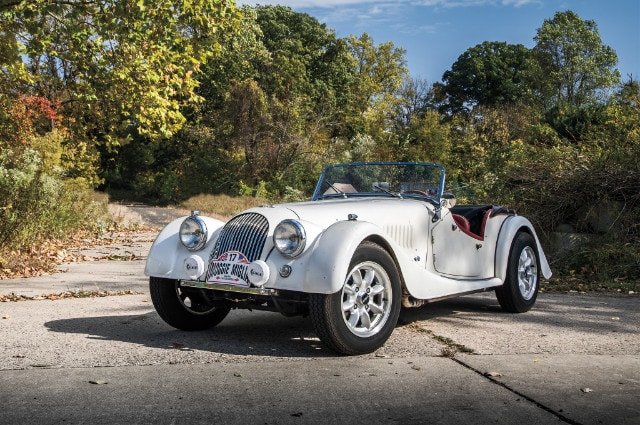 VW Beetle
Officially, the production of the VW Beetle started in 1938 and ended in 2003. During that time, they produced more than 22 million cars in 14 countries around the globe. The Beetle was the first global car in terms of popularity, affordability and presence. Amazingly, that means that the Beetle was in production for an amazing 65 years.